A couple of days ago I went to check the food I'd put out for the hedgehog(s), it was in a bowl under my custom built hedgehog feeding station (to deter cats) and remained untouched for over a week, then to my amazement it was all gone!  The bowl had been completely cleaned out.  Unfortunately this happened during a few days when the camera was switched off, so I put some more hedgehog food out and reset the camera, today when I came to check the footage I saw the likely culprit.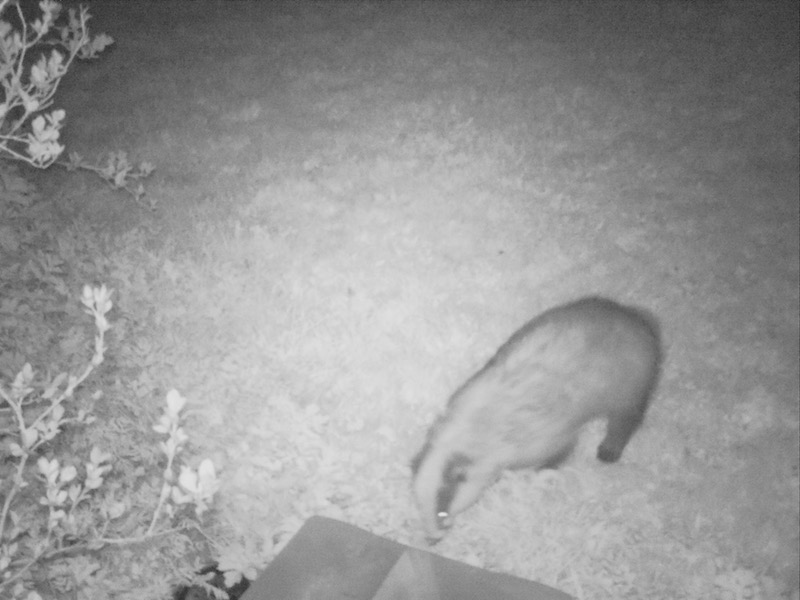 I might switch the camera to night-time only and video mode, see if I get anything interesting in the next few days.
This is probably the first time I've captured footage of a badger in this location (certainly for a long time, can't remember seeing one here in the garden before), although it's no big surprise as there looks to be a badger set on a bank at the other side of nearby farm land.